Have you heard about Jane Iredale? THE makeup range that is not just a refinement of conventional makeup, it has been hailed as new technology in the beauty world, and teamed with our No.6 brand and ethos it is a match made in harmony!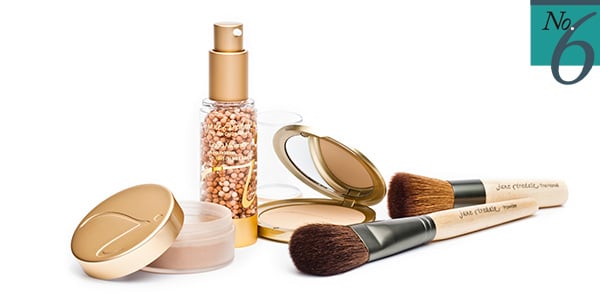 Here at No.6 we believe that the most beautiful cosmetic you can wear is a healthy skin. We prides ourselves at being at the forefront of advanced facial treatments and aesthetic injectables. Offering a range of the most up to date and clinically proven treatments, and also skin conditions. We strongly believe in the concept of finishing your skincare regime with products that compliment the treatments you have. So good in fact that you can wear this makeup straight after your treatments here and feel a million dollars!
Jane Iredale is a range of 100% natural mineral, paraben free make up. A range of essentials will be on offer which all work together in order to create a flawless look that can be easily achieved. Recommended by skin care professionals globally, Jane Iredale makeup range should definitely be featured in your very own makeup bag. Here are some of the reasons why we love this skin care brand.
Non-Comedogenic & Oil-Free
Jane Iredale is non-comedogenic , which means it doesn't block pores. Mineral particles form a protective barrier on the skin that allows it to breathe and function normally. This protective barrier also traps environmental pollutants.
Jane Iredale knows their minerals don't block pores and act as anti-inflammatories and anti-microbials, but still test all of the makeup in a laboratory.  This attention to detail is why we have so many testimonials from acne patients claiming an improvement in their skins since using this brand. The only oils used are in products to help condition the skin – such as in the under-eye concealer and lip products.
Sun Protection
Six Jane Iredale products are recommended by the Skin Cancer Foundation for their protection from both UVA and UVB rays. They are formulated with the chemical-free sunscreen actives titanium dioxide and zinc oxide.
Unsurpassed long lasting coverage
The micronized mineral bases are concentrated pigment. (They use no fillers such as talc and dyes.) Because of this concentrated pigment, a minimum amount gives unsurpassed coverage and becomes a foundation, powder and concealer all in one. A little goes a long way and your products have a longer shelf life than every other brand.
You need only apply with a brush or a sponge for coverage that it would normally take three products to achieve.  With the Jane Iredale makeup, less is more. The result should look sheer and luminescent and feel weightless.
Adherence
Because of the micronization process the mineral particles undergo, they bind together on application. When applied to a clean, moisturized skin the surface tension this creates overcomes gravity and holds the minerals tightly to the skin. The result is that they resist running, creasing and smearing and will only come off with a cleanser or the Magic Mitt. You can even wear the makeup for 40minutes under running water!
Minimum Allergy Risk
Allergies and sensitivities usually occur because of ingredients that cause irritation to the skin. Reactions are particularly common in skins that have been compromised in some fashion through, for example, a weakened immune system, sun damage, chemical peels, laser resurfacing, etc. Substances that most commonly cause these sensitivities are chemical preservatives, chemical dyes (usually labelled as FD&C), perfume and alcohol.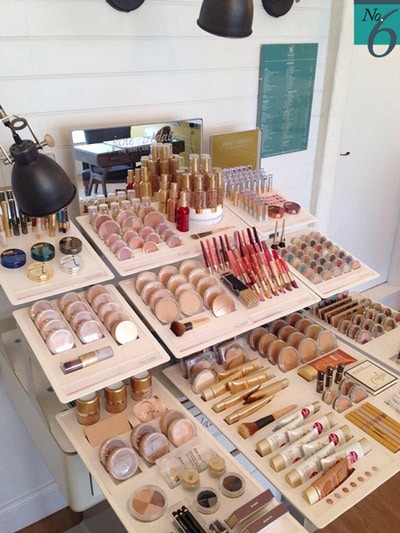 Jane Iredale makeup contains none of these sensitizers. In fact, zinc oxide and titanium dioxide are anti-inflammatories and may help calm the skin.  In many of the makeup's other formulas, the minerals are joined by botanicals and algae extracts that have the same effect. All of our products have undergone sensitivity testing in an FDA-approved laboratory with no sensitivity recorded.
 "The passionate independant practitioners know all about making people reach their personal beauty potential."
So whether you are looking to stock up on your favourite products, have your makeup applied for an event, experience the ideal long lasting, photographic trustworthy makeup for your special day, or revive your day-to-day make up bag, you now can with us. Ensure a beautiful future for all your needs, with the highest quality of care and attention from the No.6 team.
To see the full Jane lredale range or to book in please call 01892 506930 or visit The No.6 Shop. www.no6clinic.co.uk
Jane Iredale will also be available online at  www.skinaddict.co.uk, sign up to our newsletters today to ensure you don't miss the big reveal!