Mum's the Word is an exciting new network for Mamas run by sisters Laura and Natalie. Having launched earlier this year, their events have already been huge successes, with sell-out family dance parties to triumphant meet ups. Mum's the Word networking meet ups brings together like-minded Mamas with inspiring guest speakers from around the UK to discuss everything from your #MUMBOSS career, style, health and well-being, all in a daytime setting where your babies and toddlers are very much welcome too!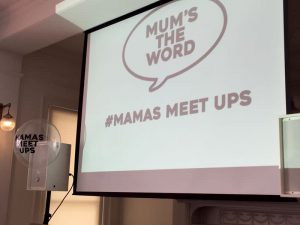 So when they emailed to ask our staff to speak at their second Mama's Meet Up we jumped at the chance! Not only were we overwhelmingly flattered that they had thought about inviting us to guest speak but we were also very excited to collaborate with this Tunbridge Wells business that is the talk of the town!
The theme for this event was Fashion, Beauty and Cocktails (seriously, how could we say no?!). Also asked to speak were personal stylist Victoria Genevieve and fashion blogger Style Mum (aka Pascale Banks) who covered the fashion angle. Addressing school run hacks, breast-feeding friendly clothes, and must-have buys for the summer! During the event The Cocktail Social mixologists served the scrummiest drinks, ideal for the hot weather, which we are still craving now.
After hearing the fashion guru's inspirational words of wisdom, and eyeing up their gorgeous rails of clothes, it was No.6's turn to talk. Aesthetician, and No.6 Manager, Beth, and Marketing Director Kayleigh flew the flag for No.6 sharing their skincare tips and beauty knowledge with the audience. We addressed how skin changes during, and post, pregnancy, and shared our understanding on how to bring back the pre-baby elasticity. We then spoke about organising an effective bedtime beauty regime so mums can quickly hit the sack. Here we petitioned for the ladies to ditch their face wipes in turn for a skin friendly alternative – the Jane Iredale Magic Mitt and product cleansers. Natalie kindly volunteered to let us take her makeup off using the Magic Mitt whilst we spoke about the cons of using baby wipes as makeup removers!! The mums in the room also heard us share advice for tired eyes, looking at ways to cover and rid of dark circles, puffiness and lines. Using our Jane Iredale mineral makeup, Beth then demonstrated how to quickly, and successfully, put makeup on first thing in the morning when in a rush.
Not only did we really enjoy public speaking at our first event, but the experience of being surrounded by lots of lovely women was a blessing. We met some fantastic ladies and were proud to share our knowledge with them. To see pictures of the event please click here .
If you are local to Tunbridge Wells, do check out Mums the Word and follow their social media accounts for further information about future meet ups and Wild Child disco raves.  We look forward to seeing you on the dance floor!