Video credit: Carol Navis, Cut Above Productions (cutaboveproductions.co.uk)
On Wednesday 4 March, 3 No.6 professionals, and local makeup artist Gemma Louise Evans, made 24 local women and 2 event organisers glam ready for the Rock the Runway fashion show in Tunbridge Wells.
With 26 different women's needs, outfits and skincare to manage the only answer was Jane Iredale, a range of 100% natural mineral, paraben free make up. It is not just a refinement of conventional makeup, it has been hailed as new technology in the beauty world. Amongst hundreds of benefits, it is non-comedogenic & oil-free , offers unsurpassed long lasting coverage and contains no sensitizers. What better way to showcase our love for it than putting it on the catwalk!   The range of essentials all work together in order to create a flawless look that can be easily achieved. In fact, we had only 4 hours to makeover everyone, which on average was 9.5 minutes per makeover . A massive achievement for our first makeup event!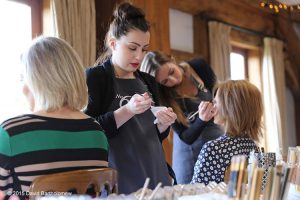 The team from No.6 loved being part of the day which not only made inspirational local women, including Olympic gold medallist skater Jayne Torvill, look and feel a million dollars, but one that raised £2,000 for Pickering Cancer Drop-in Centre, a self-funded charity.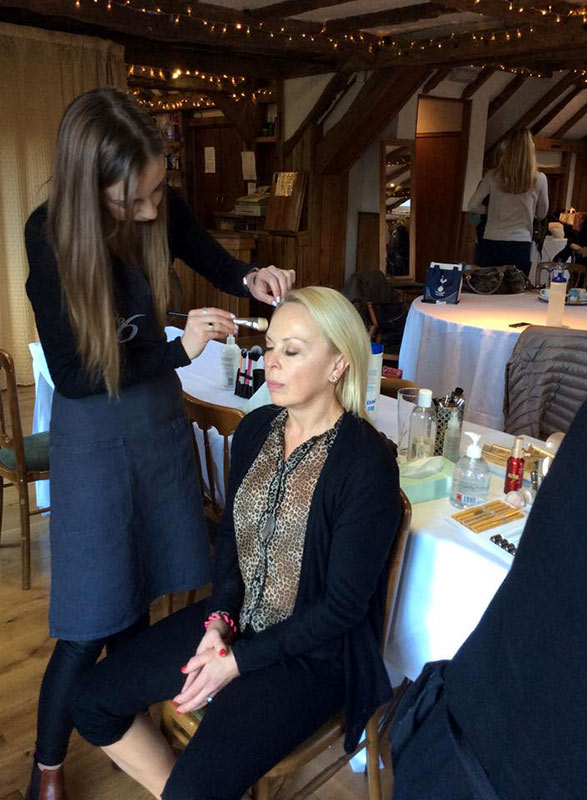 Event Organiser Katy Beatton commented:
"The team from No 6 Clinic and Shop worked tirelessly behind the scenes making up the 24 models for us. They kept to the brief of gently enhancing the models' natural look perfectly, and we, and all the models were delighted with the result.  We are so pleased to have discovered Jane Iredale makeup which we will certainly be using from now on.  The No 6 staff were fabulous and we loved having them as part of our event"
So whether you are looking to stock up on your favourite products, have your makeup applied for an event, experience the trustworthy makeup for your special day, or revive your day-to-day makeup bag, you now can with us. Ensure a beautiful future for all your needs, with the highest quality of care and attention from the No.6 team.
To see the full Jane lredale range or to book in please call 01892 506930 or visit The No.6 Shop. www.no6clinic.co.uk
Jane Iredale will also be available online at  www.skinaddict.co.uk, sign up to our newsletters today to ensure you don't miss the big reveal!