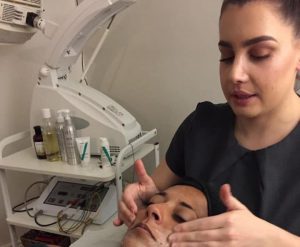 After hearing all about the new facial and beauty package at twice-award winning No.6 in Tunbridge Wells, Get Ready and Go, I had to give it a try. I mean, who doesn't want to be pampered and be set for a night out?
No.6 launched their online booking system last year which meant that I could snap up an appointment conveniently. On arrival I was greeted by Josie, their lovely receptionist, and after finishing with her client Aesthetician Beth came to welcome me. The ladies told me that owner Samantha had developed this new package due to popular demand. No.6 pride themselves on listening to their clients and developing signature facial treatments to meet clients' needs and give the best possible results and experience.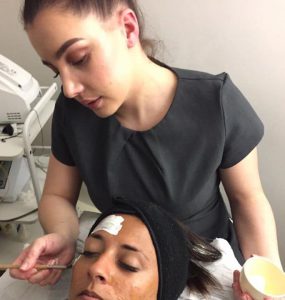 Firstly, I enjoyed a relaxing facial which involved a thorough cleanse to remove my makeup and prepare the skin for the next step – a Vitamin C micro-peel based light exfoliator, which smelt divine. Vitamin C brightens the complexion and the beads gently exfoliate for a deep pore cleanse. The activator is then applied which dissolves the micro-beads and allows the Vitamin C to be absorbed at a deeper level, to refine and give the skin that special glow! The Aestheticians at No.6 tailor the ingredients to each individual, so the next step was a prescribed mask to treat my particular skincare needs. Whilst the mask was on, I was treated to a shoulder massage. Wow, I was really floating on cloud nine at this stage. Finally, vitamin serums were applied to my face and neck, as was SPF which you should wear daily.
Whilst I was still on the facial bed, the second stage of the package was a nail file and Jessica Phenom paint. This revolutionary paint really does dry very quickly and gives a gel-like shine without the use of a lamp or having to buff the nails. I chose a deep navy from a great range of colour choice.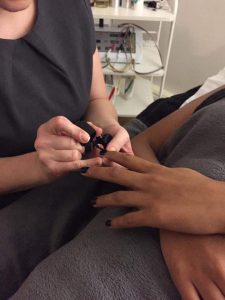 Now was time to get those brows of mine "on fleek" and have a tidy. Maintaining your eyebrows, not only is quick and fairly pain-free, it really does make a difference in framing your face.
I was then taken to the makeup counter and was coloured matched to Jane Iredale's foundation, which was applied and ensured that I felt comfortable enough to hit the town straight from my appointment. You can apply this makeup straight after treatment because of the pure mineral ingredients.
This super relaxing facial, which includes key service beauty treatments, is suitable for ladies and gentlemen (the Jessica paint is substituted for a nail tidy). The package is also suitable during pregnancy.
Snap up this introductory offer for yourself, or a loved one – it makes a fantastic gift! Only £55.00 (saving £30!) until the 23.12.2017. READY, SET, GO!